ABOUT US
E-Garderobe is a unique place created by women for women. In this fantastic place you can find thousands of astonishing garments from different designers from all around the world. We follow the idea #lesswaste and #sharingiscaring. Rent E-Garderobe styles and be perfectly dressed for all occasions. We are the biggest rental place for special occasions outfits in Europe and our garments are worn by the biggest celebrities and influencers.
If you are a fan of Sex and City styles, for sure you will fall in love with E-Garderobe. You can rent our clothing online or in our showroom at Mokotowska 45 street in Warsaw. It is surely one of the most fashionable spots in Warsaw which you can visit with your mother, husband and friends.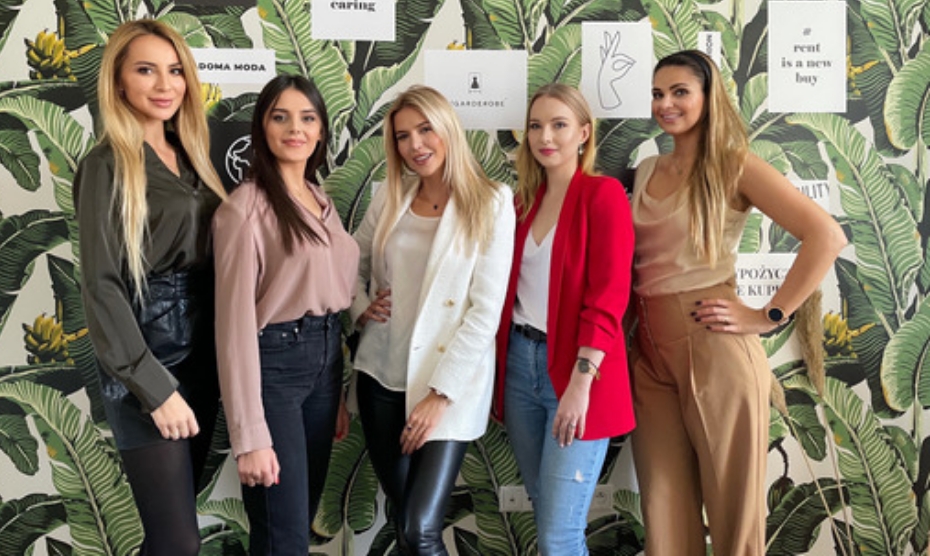 In our showroom, you can try on almost all our styles and we will be more than happy to advise you which one suits you best. Our individual customer approach is always our top priority. We are always here for you, so you can feel special and perfectly dressed for the upcoming occasion. E-Garderobe team is obsessively listening to our customers' feedback and constantly improving.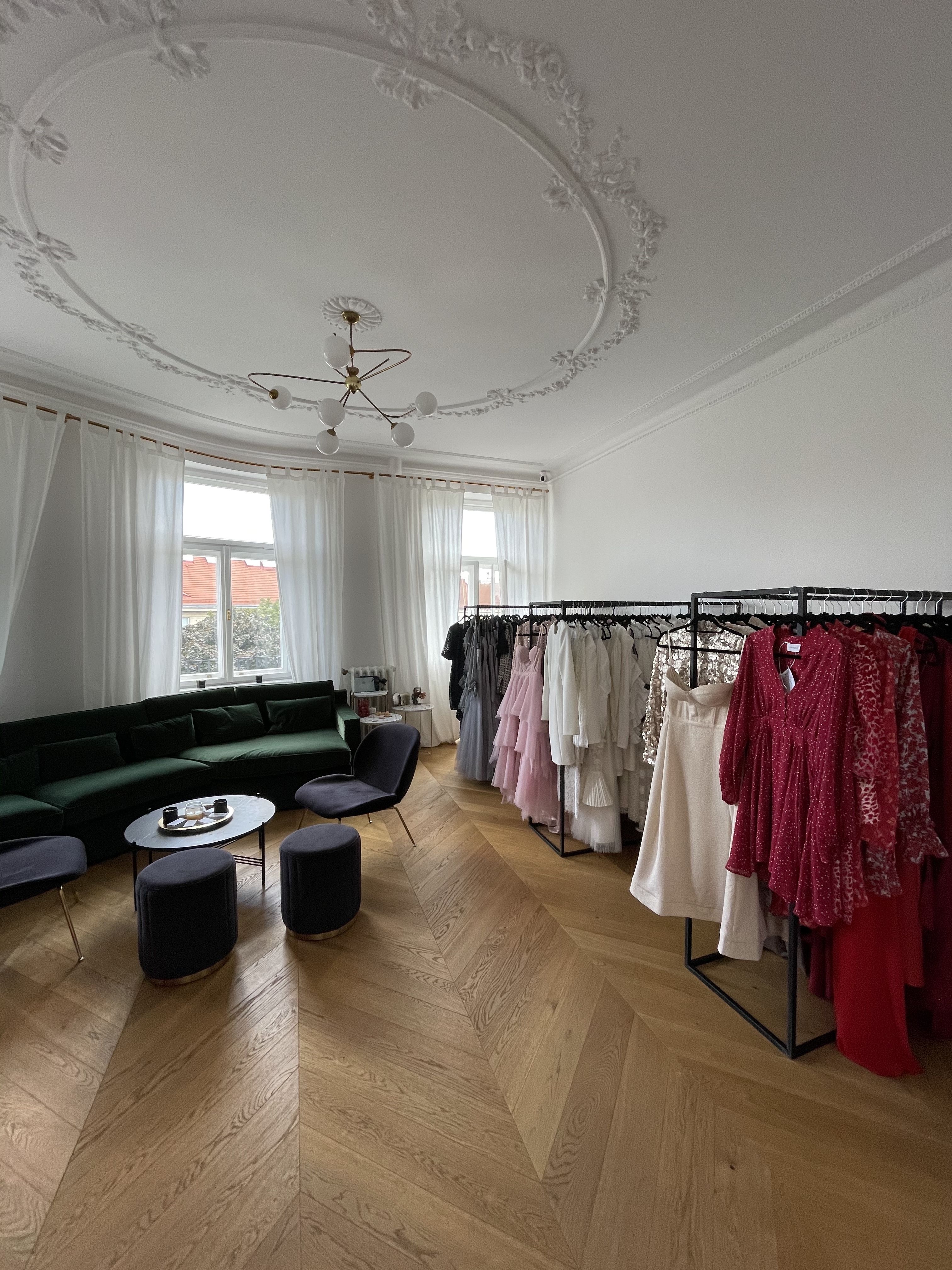 Our History
The idea was brought up in New York, the city of many fashion inspirations, where the Founder of E – Garderobe Karina Sobis gained her experience working for the most popular fashion companies in the US. In 2018 she decided to use her experience by introducing a new concept of renting instead of buying in Warsaw, Poland. It all started with only 100 garments available online and in a pop-up store at Piekna street. However, we noticed the high demand for our services and the business started growing rapidly from one month to another. Polish women fell in love with the concept of renting and spread it around between their friends, sisters, mothers. Our motto is "Always dress to impress ! "
In December 2019 we opened our showroom at Mokotowska street, which became one of the hottest fashion spots in Warsaw. We were expanding our collection with new designers from Australia, Asia, Europe and also from Poland. The most popular magazines in Poland like Vogue, Elle, Glamour or Twoj Styl wrote about us. These days, outfit rental has become more and more popular. We participated in many economic and fashion events and conferences. In September 2021 our CEO Karina Sobis was invited as an expert at the European Economic Congress. Furthermore, in March 2021 Karina also took part in an event organised by the European Commission as a representative of the biggest rental place in Europe. This even assured our success and motivated us for more further development and growth. We are growing bigger as in 2022 E – Garderobe will be available at the German and Swedish market. This achievement would not have been possible without the ongoing support of our customers. Stay tuned !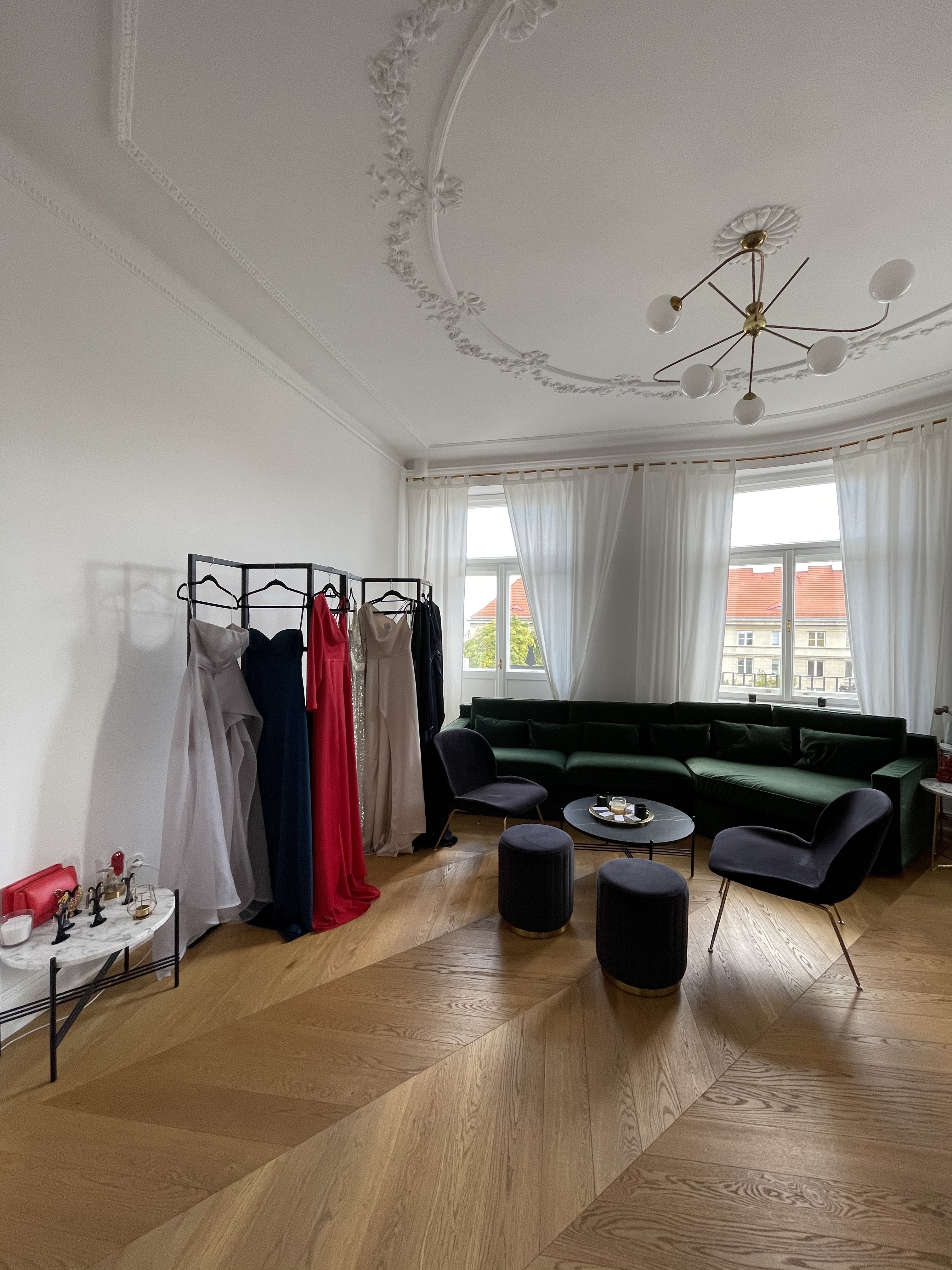 Team E-Garderobe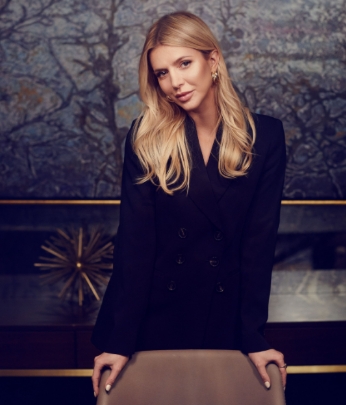 Karina Sobiś
CEO & Founder
CEO and founder of E-Garderobe. With many years of experience in the fashion industry in New York City. Travelling is her biggest passion- she is always on the move! She loves Japanese and Korean culture. Karina's fashion journey started in Barcelona where she graduated with a prestigious degree "Fashion Business Management". After finishing her studies, she moved to New York where she worked as Men's manager at Zara's global flagship store. After that, she worked with Blue in Green and Ted Baker. Finally, she decided to make her dreams come true and started the concept of the fashion technology rental company inspired by the American Rent the Runway.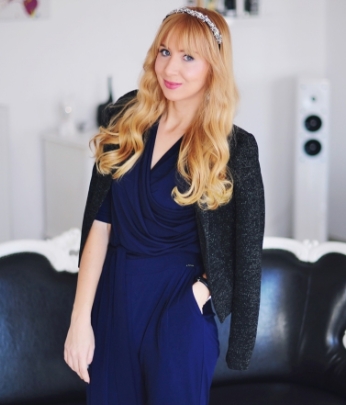 Katarzyna Garus
Head of Marketing and Social Media
Katarzyna is our creative soul, master of copywriting and social media marketing. Her biggest passions are fashion and healthy life style. Kasia has a degree in Epidemiology from the Medical University of Lodz. However, she decided to follow her biggest passion and she started her career with marketing in the fashion industry. She began with doing some courses and internships in marketing companies. Also, she created a Beauty & Fashion blog. At the moment, Kasia is in charge of the marketing in E – Garderobe. She coordinates her work with graphic designers and IT specialists.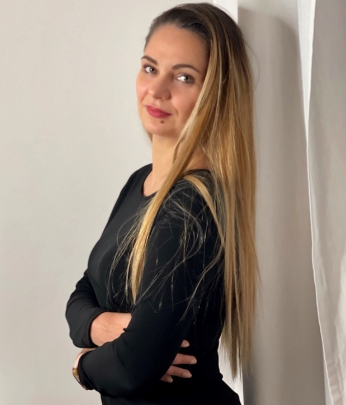 Katarzyna Czarny
General Manager
Passionate about the culture of the Middle East, Katarzyna spent 6 years living in Bahrain and United Arab Emirates working as a VIP Flight Attendant. This is where she became professional in high standard customer service. Passionate for fashion, Kasia finished a prestigious course of the University of Bocconi "Management of Fashion and Luxury Companies" Her biggest hobby is horse riding. Kasia is a horse riding instructor. Also, she trains on regular basics. In E – Garderobe Kasia is the Regional Manager. She coordinates the work of the Showroom. Also, she is our Customer Relations Specialist.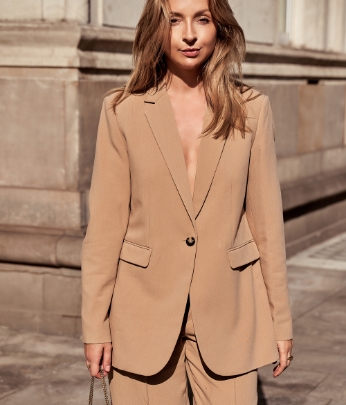 Marta Waluk
Fashion Stylist
Marta is our personal stylist, art director and coach. She works as a personal stylist but also helps with creating personal and corporate image. She works together with the press, radio and television. She conducts trainings regarding personal image consulting all over Poland. She became a coach in 2016 when she started training other future stylists, fashion passionates and fashion companies' owners. Marta is also a personal stylist in E – Garderobe, where she assists our customers with choosing the best outfit. She is with us already for 2 years, coordinating projects regarding fashion, styling and social media.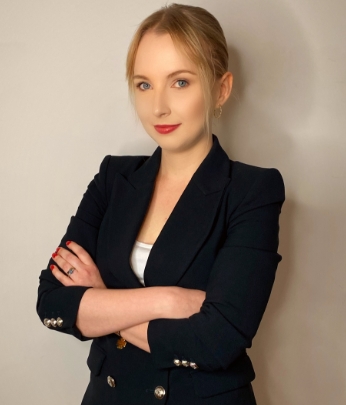 Aleksandra Powalska
Head of Customer Care Poland
Social psychologist by education. In her private life Aleksandra is a big fan of Italian cuisine, old jazz and decaffeinated coffee. She graduated from the SWPS University in Warsaw in 2018. However, she discovered that this is not the path she wants to follow in her future career. Fashion was something Aleksandra was passionate about since always, that's why she decided to seek for an opportunity in the fashion industry. This is how her journey with E – Garderobe begun. She works with us from June 2021. At the moment Aleksandra is a customer care specialist. With greatest pleasure she will answer all your questions and doubts. What she likes the most about her job is the moment when she sees a big smile on her client's face.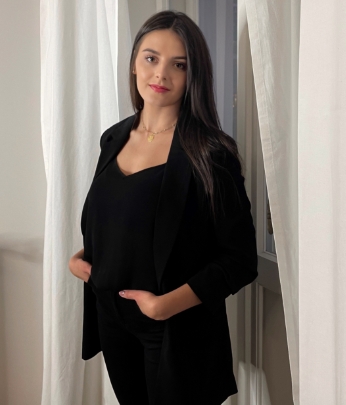 Patrycja Wieczorek
Head of Customer Support - Germany and Poland
Fulfilled and happy wife, passionate about great music, dance, concerts and travelling. Always positive and full of energy. She is enthusiastic about exploring new cultures and cuisines. Fashion and German language lover. Patrycja was living for more that 5 years in Germany, where she studies to become a dental technician. After she returned back to Poland, she decided to try something new which will reflect her interests. This is how she began her career in E – Garderobe where she can combine her passion for fashion and German language because E – Garderobe will be opened for the German market in 2022. Patrycja coordinates the Polish and German market.